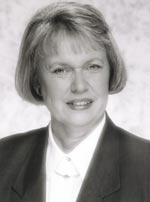 Ann Carter Fleming - Saturday Keynote Speaker
Ann Carter Fleming, CG, CGL, FNGS, is an author, instructor, lecturer, researcher, and volunteer. She is a Board for Certification of Genealogists trustee, St. Louis Genealogical Society Genealogical Resource Director, and on the board of the Friends of Missouri Archives and St. Louis County Library Foundation. She is a former president of the National Genealogical Society, and St. Louis Genealogical Society and former secretary for the Missouri State Genealogical Association. In 2008, Ann became a fellow of the National Genealogical Society.
She is currently a coordinator of the "Advanced Library Research: Law Libraries and Government Documents" course at the Institute of Historical and Genealogical Research held at Samford University and has taught at St. Louis Community College and St. Louis Genealogical Society. Ann is the author of St. Louis Family History Research, The Organized Family Historian, as well as several family histories, and co-author of Research in Missouri and a chapter in The Source.
Jan Alpert – Sunday Keynote Speaker
Janet A. (Jan) Alpert joined the National Genealogical Society (NGS) board as secretary in 2004, serving a two-year term. In 2006, she was elected president of NGS. Prior to becoming active in NGS, she had a thirty-five-year career in the title insurance industry, retiring in 2004. She served as president of the Genealogical Research Institute of Virginia (GRIVA) for five years in the 1980s. She has done personal family history research for more than twenty-five years, mostly in New England, New York, New Jersey, Pennsylvania, and the Midwest. In 1997, she published a family genealogy, Hatevil Nutter of Cover, New Hampshire, and His Descendants with Fred Boyle, CG. In addition to NGS, Jan is a member of many genealogy associations including New England Historic Genealogical Society, New York Genealogical and Biographical Society, the Historical Society of Pennsylvania, the New York History Association, as well as local genealogical organizations such a GRIVA, Tazewell County (Illinois) Genealogical Society, Hunterdon County Historical Society (New Jersey), New Hampshire Society of Genealogists, and Descendants of Ancient Windsor (Connecticut). A native of Illinois, Alpert received her BA degree from the University of California at Santa Barbara and earned an MBA degree from the University of Connecticut. She resides seasonally in Holland, Michigan, and Hilton Head Island, South Carolina.

Terry Barton - Hodges-Hodge DNA Project Coordinator
Terry is an 8th generation Texan, who has lived in Georgia since 1973. He is an ardent family historian, an amateur genealogist, and a pioneer in the still emerging field of genetic genealogy. He treasures all of the friends he's made through genealogy, especially the "cousins" he has found.
Terry is co-founder of WorldFamilies.net, President of the Barton Historical Society (BHS) and Co-Leader of the 200+ member Barton DNA Project. He is the Line Leader for the Thomas (1,2,3) Barton family of Stafford Co VA and for the David Barton married Ruth Oldham family. He has made a number of presentations about using DNA in Genealogy, the Barton DNA project and his great-grandparent's "Barton House" and has written many articles for the BHS Newsletters and website.
Terry has been featured in several articles and interviews about his work using DNA in genealogy:
The Genetic Genealogist, June 2, 2008 - "Interview Series III - Terry Barton" by Blaine Bettinger
Atlanta Journal Constitution, June 2, 2005 - "DNA Testing takes genealogy to next level" by Mary Ellen Hopkins
Marietta Daily Journal, March 16, 2005 - "Terry Barton Digs Deep to Find His Ancestors" by Lana Drucker

Ron Hodges - Hodges-Hodge DNA Project Coordinator
Ron became interested in genealogy after purchasing genealogy software originally solely for the purpose of making a family tree chart for his grandmother's 100th birthday celebration in 1999. Deciding to enter some names into the program, he was bitten by the "bug" and has been able to trace his Hodges ancestry to Welcome William Hodges of 18th century Virginia. In the summer of 2004, he learned about DNA testing, ordered tests from FTDNA, and set up a Hodges-Hodge project there. Almost simultaneously, Terry Barton was moving his Hodges project results to FTDNA and they agreed to combine their efforts.
Ron grew up in Kansas City, studied chemistry at Southern Nazarene University (B.S.) and the California Institute of Technology (Ph.D.), and recently retired as Senior Staff Chemist at Lockheed Martin's Advanced Technology Center in Palo Alto, California. Besides science and genealogy, Ron enjoys music and sings with the Peninsula Cantare chorus in Redwood City, California.